22 December 2022
The City of Cape Town's Biodiversity reserve staff, with assistance from the City's Fire Services, were busy until midnight last night to contain a fire in the southern portion of Rondevlei in the False Bay Nature Reserve. The fire is under control this morning with no lives or structures in danger. Read more below:

The fire was reported at about 11:00 yesterday morning, 22 December 2022, on the western side of Rondevlei, near Lavender Hill, but with the westerly wind the fire burnt towards the southern shoreline where there are no structures.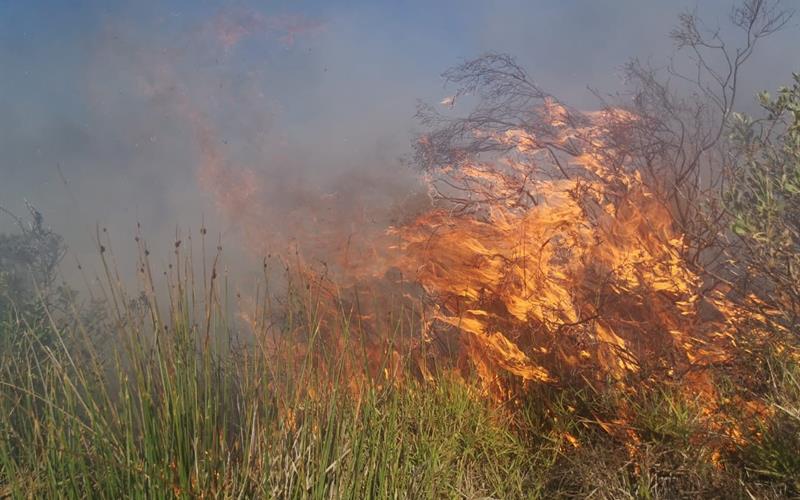 'Our reserve staff and the City's fire fighters were doing their best to contain the fire, they were out there until about midnight and went back this morning to conclude the mopping up operations. We suspect arson as there were a number of ignition points. Thankfully, no lives or structures were in danger, and the hippos were also not affected. Unfortunately, the fire did burn through endemic Cape Flats Gonnabos that is only found in Rondevlei and Pelican Park. It should recover though, as Gonnabos's growth is fire driven. I want to thank the reserve staff and the City's fire fighters for their hard work and dedication,' said the City's acting Mayor and Mayoral Committee Member for Spatial Planning and Environment, Alderman Eddie Andrews.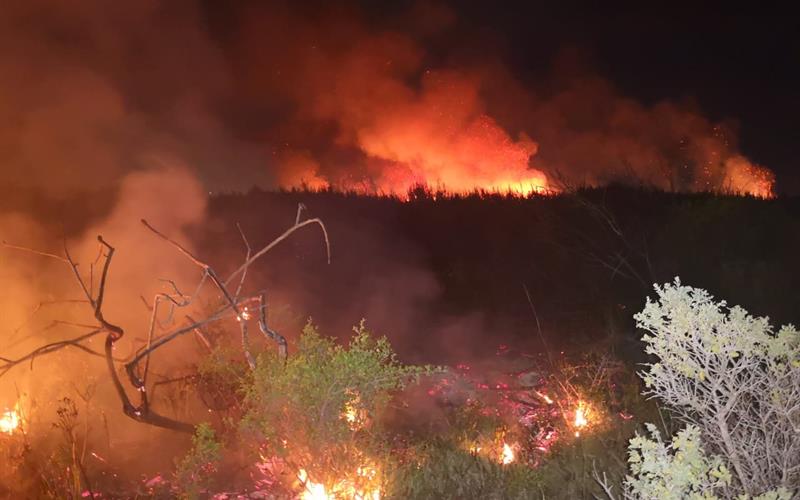 The Rondevlei remains open to the public, despite the fire, and visitors are encouraged to explore all it has to offer. Entrance is free and the reserve can be contacted on 021 400 9593 or rondevlei.naturereserve@capetown.gov.za.
The Rondevlei section of the False Bay Nature Reserve was established in 1952 as a bird sanctuary. It is home to 237 bird species, a variety of small mammals and reptiles and its famous hippos with about 278 species of indigenous plants, 17 of which are endangered or rare.
Rondevlei is a popular conservation area with numerous facilities, including a waterside trail along the shoreline with six bird hides and two large wooden observation towers, a network of footpaths, and picnic spots. It is also home to the Leonard Gill field museum, and an environmental education centre with a lecture theatre and resource centre. The reserve has a venue available which includes conference facilities, and secluded overnight accommodation for school groups.
Published by:
City of Cape Town, Media Office